Priti Krishtel
Director, Initiative Medicines, Access & Knowledge (I-Mak)
Priti Krishtel (née Radhakrishnan) is Co-Founder and Director of Treatment Access of I-MAK. Priti obtained her law degree from New York University (NYU) School of Law and has worked as a health attorney in the U.S., Switzerland and India. In 2007 Priti coordinated the efforts of TEAM VINAY– a movement that registered 25,000 new bone marrow donors in the South Asian American community, which received the National Marrow Donor Program's Lieutenant General Frank E. Peterson Jr. award for innovation and commitment to minority recruitment & retention of bone marrow donors. In 2008, Priti was awarded the Echoing Green Fellowship for social entrepreneurs, the Pop!Tech Social Innovation Fellowship and was selected as one of 160 dynamic young leaders for the 2008 Asia 21 Young Leaders Summit in Tokyo. The Asia Society also selected Priti as one of three young leaders from the United States for its 2009 Class Of Asia 21 Fellows. Priti was awarded the 2010 Black, Latino, Asian Pacific American NYU Law Association's Young Alumni Award. She was named NYU School of Law's Alumnus of the Month (November 2009) and was the 2010 Honoree of the NYU Law Women of Color Collective. Priti was also selected by the King Baudouin Foundation as one of a group of young visionaries making change for its Spotlight On The Millennials series. In 2011, Priti was named an Associate Fellow by the Asia Society. In 2012 she served as a Mentor at the Unreasonable Institute, an international accelerator for high-impact entrepreneurs.   In 2012, Priti was a recipient of the South Asian Bar Association Of New York's Legal Trailblazer Award. Priti is currently serving as a Fellow with the India-Pakistan Regional Young Leaders Forum, as an adjunct faculty member at the St.Luke Foundation/Kilimanjaro School of Pharmacy and as Faculty for Pop!Tech's Social Innovation Fellows Program. In 2013, Priti was also awarded the National South Asian Bar Association's Public Interest Achievement Award and was named to the Good 100, a selection of the 100 most innovative individuals changing the world.
Adam Foss
President, Prosector's Impact
Adam J. Foss is a former Assistant District Attorney in the Suffolk County District Attorney's Office (SCDAO) in Boston, MA. Adam is a fierce advocate for criminal justice reform and the importance of the role of the prosecutor in ending Mass Incarceration. Mr. Foss believes that the profession of prosecution is ripe for reinvention requiring better incentives and more measurable metrics for success beyond, simply, "cases won."
Rachel Kiddell-Monroe
UAEM Special Advisor + International Board Member of Doctors without Borders
Rachel Kiddell-Monroe is a lawyer and an activist focusing on humanitarian assistance, access to medicines, global health, governance and global health ethics. After working for several years with grassroots organisations in Indonesia, Rachel joined MSF. She headed emergency humanitarian missions in Djibouti, Democratic Republic of Congo and Rwanda before, during and after the 1994 genocide. After acting as programme director for MSF Canada, she became MSF's Regional Humanitarian Affairs Advisor for Latin America based in Costa Rica. She went onto lead the MSF Access Campaign in Canada. Rachel is an elected member of Médecins Sans Frontières (MSF) International Board of Directors and a Special Advisor to Universities Allied for Essential Medicines (UAEM).  Rachel also sits on the board of UAEM Europe, on the Advisory Council of UAEM Brazil and the board of the Young Professionals for Chronic Disease Network. Rachel is currently a Professor of Practice at McGill University, lectures on international development and is part of the McGill University Health Centres Clinical Ethics Committee.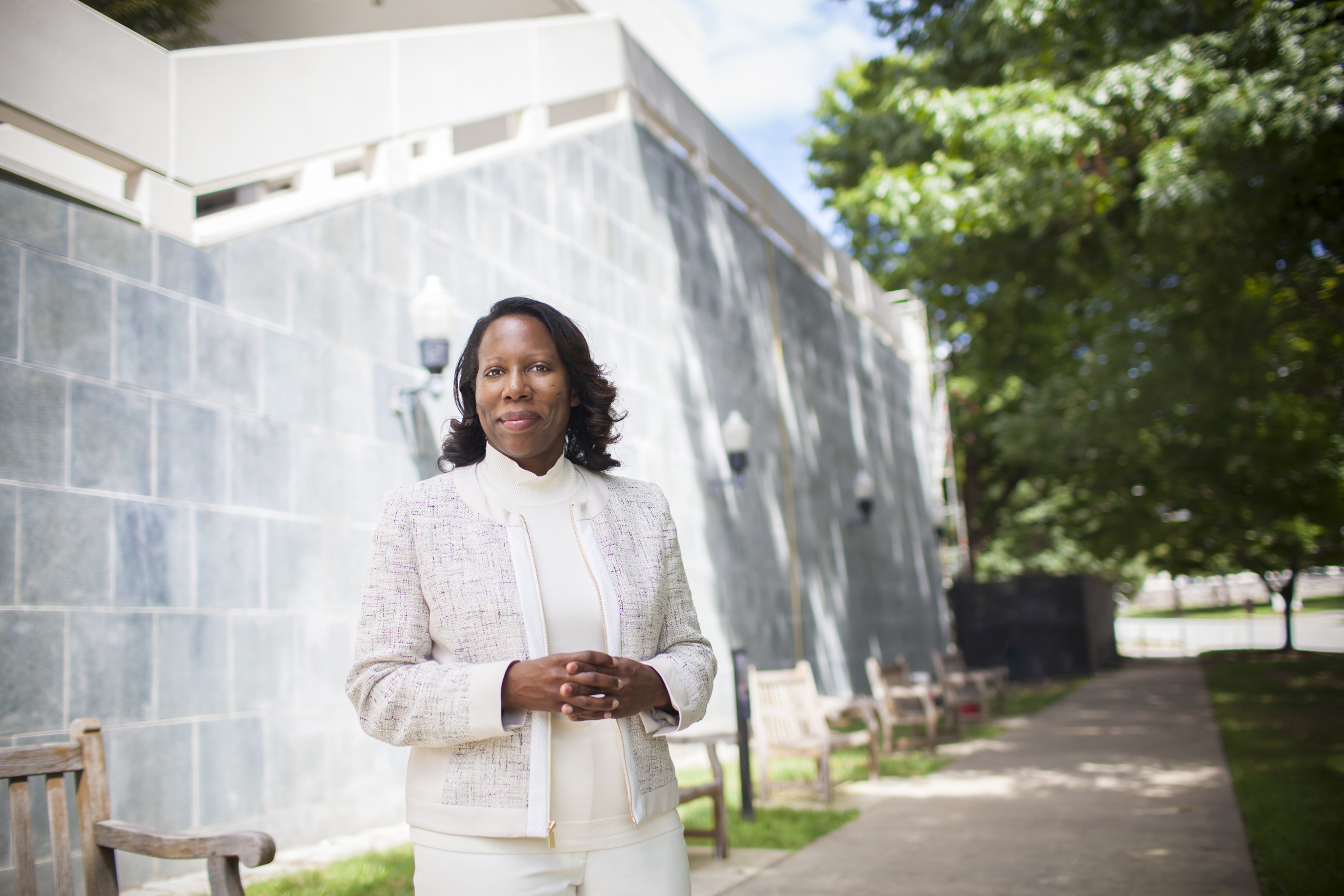 Margo Bagley
Asa Griggs Candler Professor of Law, Emory University
Bagley received her JD in 1996 from Emory, where she was a Robert W. Woodruff Fellow, an editor of the Emory Law Journal, and elected to Order of the Coif. She is a member of the Georgia bar and is licensed to practice before the US Patent and Trademark Office. Bagley worked as an associate with Smith, Gambrell & Russell and Finnegan, Henderson, Farabow, Garrett & Dunner before becoming an assistant professor of law at Emory University in 1999 and associate professor in 2002. She was a visiting professor of law at Washington & Lee University School of Law in fall 2001 and at the University of Virginia School of Law in fall 2005, after which she joined the University of Virginia faculty in 2006. She has also taught international patent law and related courses in China, Cuba, Germany, Israel, and Singapore.  Bagley has been an occasional visiting professor at Emory Law since 2012.
Bagley served on the National Academy of Sciences Committee on University Management of Intellectual Property: Lessons from a Generation of Experience, Research, and Dialogue. She is also an expert technical advisor to the Government of Mozambique in several World Intellectual Property Organization (WIPO) matters and is the Lead Facilitator and Friend of the Chair in the WIPO Intergovernmental Committee on Intellectual Property, Genetic Resources, Traditional Knowledge, and Folklore. Bagley also was a member of the Scientific Committee of the 2013 European Policy on Intellectual Property Conference in Paris, France.  A chemical engineer with a B.S. Ch.E. degree from the University of Wisconsin-Madison, Bagley worked in industry (with the Procter & Gamble Company and the Coca Cola Company) for several years before attending law school, and is a co-inventor on a patent for reduced fat peanut butter.  
James Love
Director, Knowledge Ecology International
James Packard Love is the Director of Knowledge Ecology International (KEI). He advises UN agencies, national governments, international and regional intergovernmental organizations and public health NGOs, and is the author of a number of articles and monographs on innovation and intellectual property rights. Knowledge Ecology International was created in 2006 as a separate entity to carry out work earlier done through the Center for Study of Responsive Law and Essential Information, where Love was employed from 1990 to 2006. Prior to that, he was Senior Economist for the Frank Russell Company, a lecturer at Rutgers University, and a researcher on international finance at Princeton University. James Love holds a Masters of Public Administration from Harvard University's Kennedy School of Government and a Masters in Public Affairs from Princeton's Woodrow Wilson School of Public and International Affairs. In 2006, Knowledge Ecology International received a MacArthur Award for Creative and Effective Institutions. In 2007, Love received the Public Knowledge IP3 award. In 2013, Love received the EFF Pioneer Award, to recognize leaders who extend freedom and innovation in the realm of information technology. In 2015, he received, with his wife Manon Ress, the Joe A. Callaway Award for Civic Courage.
Hilary McQuie
Director of U.S. Policy & Grassroots Mobilization, Health GAP
Hilary is a longtime activist for health, equity and social justice, who has been working in the field of health rights since co-founding one of the first needle exchange programs in San Francisco. Most recently, she worked as Senior Program Analyst in HIV, STIs, and Viral Hepatitis for the National Association of County and City Health Officials (NACCHO). Between 2006 and 2014, Hilary directed the California office of the Harm Reduction Coalition (HRC), where she led a federal policy and grassroots campaign that led to the removal of the 20-year congressional ban on use of federal funds for needle exchange programs from 2009-2011, and took a number of harm reduction state legislative campaigns from drafting to passage. As the first Policy Director of Americans for Safe Access, she helped create the largest organization of patients, medical professionals, scientists and concerned citizens promoting safe and legal access to cannabis for therapeutic use and research, and led high-impact advocacy. Hilary has conducted research and worked in Brazil, Portugal, Mozambique, and Zimbabwe. She brings to the Health GAP team a wealth of experience in grassroots training and capacity building on a range of issues, including nonviolent direct action, community organizing, and media skills. Hilary has a Master's degree in Medical Geography from University of Washington in Seattle.
This work is licensed under a Creative Commons Attribution-NonCommercial-ShareAlike 4.0 International License.